LARGE SUITCASE L | STL310 ABS MINT
The SOLIER suitcase is designed especially for demanding costumers. Modern and light model is made out from a strong and hardy fabric (ABS Plus) with a telescopic handle. The suitcase is equipped with a coded lock, which protects your items from theft, and four caoutchouc wheels which guarantee stability and lightness. Inside there's a bright lining with an additional pocket fasten with a zip fastener.
---
About Solier STL310 suitcase : 
Fabrics: ABS

4 wheels made out from caoutchouc

Waterproof and strong fabrics 

Coded lock

Two outside pockets

Telescopic handle

Interior belts which secure the suitcase

The outside sizes include all the elements which protrudes beyond the suitcase.
Dimensions:

Weight: 3,9kg
Capacity: 86l
Height inside/outside: 75cm/69cm
Width inside/outside: 47cm/46cm
Depth inside/outside: 29cm/27cm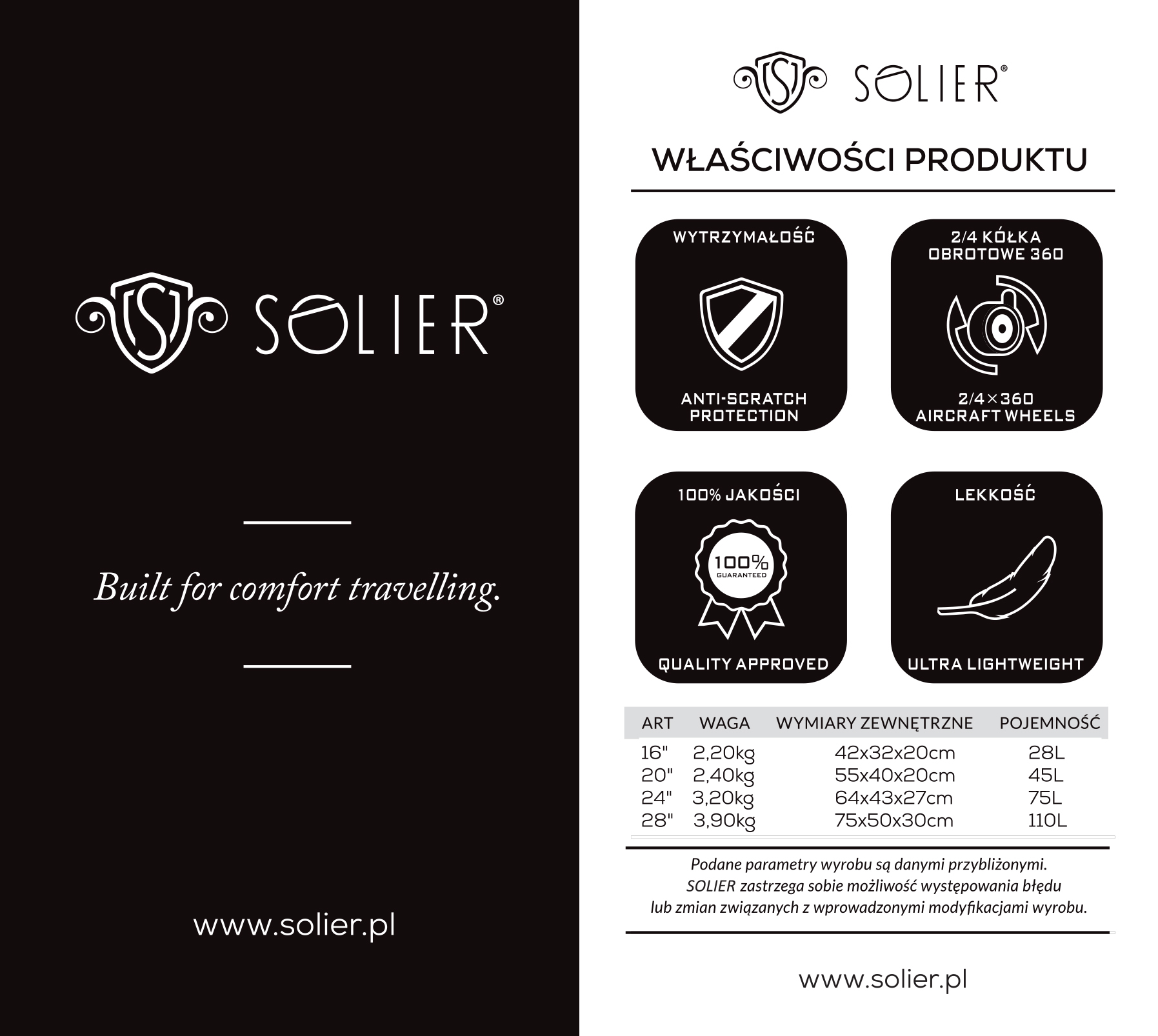 ---
  INSTRUCTIONS FOR CODED LOCK USE:
The lock is preset to 0-0-0.

Push the button 1 in the direction of the arrow.

While in this position set each number to your selection.

Release the button and your number is now set.

Take care when setting the numbers not to release the button.
WALIZKA STL310 LIGHT GREEN L